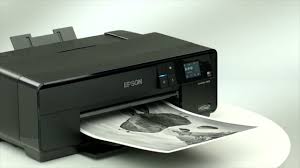 List of Cheapest Photo Printers for Professional
When we are going to buy a photo printer that is good and quality-wise is great too and works professionally. It is not cheap at all and costs a fortune to us which makes it hard for us to get it. Which is not bad the photo printers use really great ink so of course, they will make more money from you right? Well, not anymore I'm probably sure that what we give today in our list will change that thought of yours. These photo printers are not hard to get and can't be purchased online or at the store too. They are really great and affordable so you can enjoy the professional quality with the best option of saving your money. So let's start with our list of cheapest photo printers for professionals.
Canon PIXMA iP8720: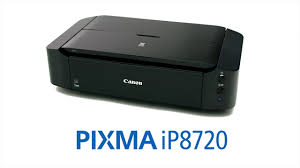 It's a great feeling when you turn something digital photo into a great print that will give you memories for life. The Canon Pixma photo printer comes with that thought only for you. The photo printer gives you the printing size of 13 x 19 inch and that is also without any border. This means you got a great photo frame size photograph with you in high quality. Comes with a 6 ink tanks Canon photo printer gives you great varieties of ink so you can have a colorful photo experience too. It's super affordable to have and it's easily connected through google cloud, Wi-Fi, and iOS air print too. Letting you easily control the Canon PIXMA iP8720 photo printer and use all its features.
Epson Expression Photo HD XP-15000:
The printer is awesome looking stylish professional photo printer. The printer forgives you high resolution but not much as this one's trade its resolution for your speed. The printer is also a great affordable option for you to have with its great 13 x 19-inch borderless printing size of the photo. It may have a limit on its resolution but it had other features to cover that for you. Like the faster print speed for best fast photo printing experience. It's a large duplex tray in the rear is and can be used for specialty paper and it can do auto-duplex printing too. With many features, this printing is a great affordable option for you to have if you want to buy a great photo printer.
Canon PIXMA Pro-100:
The Canon PIXMA Pro-100 is a really great photo printer that will save your pocket and let you get a nice great photo. The resolution of the printer is nice not as good as the previous one but not bad still offering you a 4800 x 2400 dpi resolution. Which still do offers you a great print quality and provides you with a great option to have for your photo printer. It comes with 8 ink tanks with including also 3 tanks that give you the best black and white photo printing. It makes sure the printer provided you with great details of black, grey, and light grey color for your best black and white photo printing experience. Now you might be thinking how it's so cheap well the Canon PIXMA Pro-100 professional photo printer uses a stack DIY ink that may not stay on your paper as new for a long period of time. But it will surely provide you that same quality and vibrant color when you use it.
Canon PIXMA Pro-10:
Another great affordable printer from Canon we brings you the Canon PIXMA Pro-10 professional photo printer to have. With solving the thing that Canon PIXMA Pro-100 has, with giving the same amount of ink tanks plus 2 additional ink tanks that offers you great vibrant quality. The printer also provides you with LUCIA pigment-based ink for better and professional printing. The printer black and white quality is the same as the Canon PIXMA Pro-100 has. With great back and white detailed inks, you can enjoy a great experience and it's also got the same 4800 x 2400 dpi high-quality resolution too. In short, it's the Canon PIXMA Pro-100 with extra and better benefits so if you need a professional photo printer you should consider buying the Canon PIXMA Pro-10 for a great professional experience.
Epson SureColor P600:
The printer is a great advance printer that provides you with high capacity 9 ink tanks of 25.9ml with its ultra-chrome HD pigment ink. It gives you a borderless high-quality printing with a great option of 13-inch photo printing. Also, you can enjoy the great photo quality with a high resolution of 5760 x 1440 dpi photo quality. It's a better version than the Canon printer and unlike them, it also offers you the same black and white punting quality with a roll paper built-in support. Allowing you to print the panorama up to a great reach of 10 feet. The Epson SureColor P600 is the best of them and comes with a great price so you should definitely consider buying it if you are looking for a professional photo printer.