When we talk about getting our environment safe and help our future generations to see a better environment. The first thing we do is go green things, plant trees and stuff that we think will help. Which will help for sure but will it be enough? Well, the answer to that is nope it won't change much but yeah that will be a good start. So what else can we do to make our environment better, for that only this green building technology was Built? Imagine a building that's been made with total reusable resources and totally environment-friendly.
That is your green building technology a building made from reusable resources that can make your building. A lot of people are taking a huge step toward this idea of making green buildings. Lots of real estate people also thinking and some are also adapting this while building home or apartments. The concept of living in a building that won't harm your environment is good and quite demanding for everyone. As people do know and understand the importance of keeping our environment clean.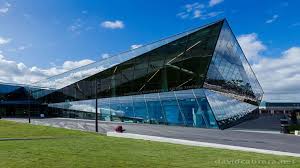 Green building is needed but why?
To save our environment there are stats given by scientists that if we …
Continue Reading...